CUSTOM TRIBUTES: REMEMBERING, GIVING, SHARING, HONORING
Introducing Huntford's NEW Line of Products: "Custom Tributes"
Everything one might need for a smooth transition during these difficult times.
All the material will be custom tailored to the loved one, from life-size posters, banners, trifolds, postcards, registration books, prayer cards, annoucement cards, tributes, bookmarks, envelopes, and much more.
We understand how sensitive times like these are, that is why we offer quality products, reliable service and affordable printing.
We are the community's trusted printing company and it's our honor to be able to help you throughout all the moments of your life!
---
Please click the image below to download the detail pdf list of the products offered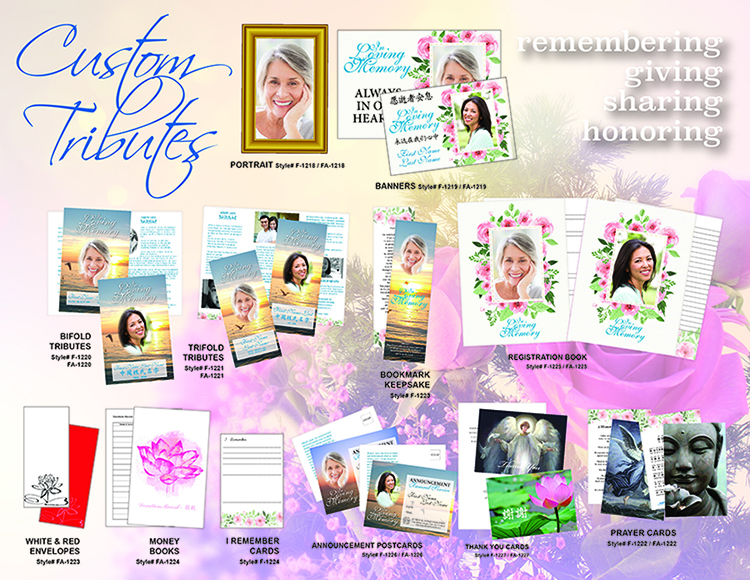 TRIBUTE ORDER FORM